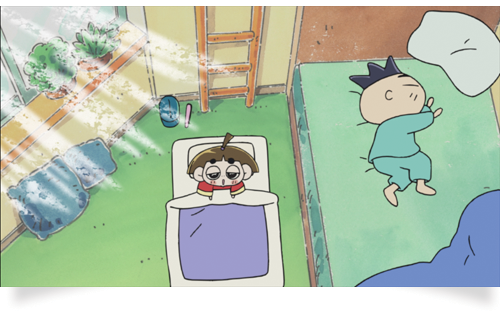 Who's back is comfy and snug?
Prince Mackaroo a.k.a. Ojaru maru - Special
Story
Prince Mackaroo (Ojaru Maru), the child of the noble family in the Fiary land. He accidentally slips through time to the present world from 11th century where time is flowing leisurely.

Prince Mackaroo loves the comfy touch of Cozmo's back. He wants to have carefree chats with Cozmo, but is flatly ignored by his sleepy friend. Getting sulky, Prince Mackaroo goes out for a trip to search someone who might have a comfortable back to lean on….






Format: 30 minutes.
Produced By: NHK

© RIN INUMARU・NHK・NEP
ALL RIGHTS RESERVED