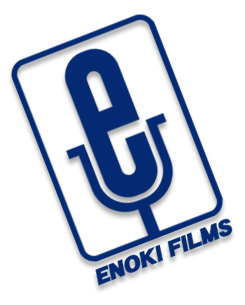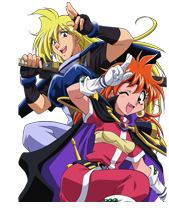 In 1975, Zen and Yoshi Enoki established Enoki Films Co., Ltd. in Tokyo. The company focuses on realizing animation series, from securing financing, advertisers, broadcasters and merchandising partners. Looking to the global marketplace, the brothers identified a need for quality animation worldwide.
In 1980, the company opened a liaison office in London to facilitate communication within Europe. Further, in 1986, an office was opened in Los Angeles and soon after, Yoshi Enoki established Enoki Films USA, Inc., a California corporation. Enoki Films USA, Inc. was distributing more than 70 animated television series and animated feature films worldwide until 2010.
In 1997, the company developed and produced TV series entitled MONKEY MAGIC, the first series using state-of-the-art 2-D and 3-D computer graphics. This series aired in the U.S syndication television market in the fall of 1998. In 1998, THE SLAYERS was offered, followed by SLAYERS NEXT, SLAYERS TRY. Then, 4th series entitled SLAYERS REVOLUTION/EVOLUTION-R was presented to the world in 2008 and 2009. These series have sold throughout Europe, Asia and North America. SLAYERS remains one of the top sellers of Japanese animation products in the U.S. video market to this day.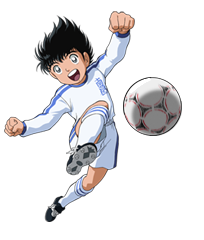 Another top seller have been 128 episodes of Original CAPTAIN TSUBASA produced in 1983 ~ 1986 and CAPTAIN TSUBASA ROAD TO DREAM 52 episodes which was made in conjunction with the Euro CUP 2004. Both series were licensed all over the world and merchandising/licensing activities have been fantastic! Fox Box Network in USA opened their debut season 2002 with FIGHTING FOODONS (a.k.a. BISTRO RECIPE) presented by Enoki Films. This was the top rated show in their block 2002.
Recognizing the popularity of Manga style 'anime' products, Enoki produced THE ACTION ADVENTURE PACKAGE, with famous stories from famous authors and illustrators such as COSMO WARROR ZERO by Leiji Matsumoto, BABEL II, BEYOND INFINITY by Mitsuteru Yokoyama and GHENMA WARS by Shoutaro Ishinomori.
In 2004, a new exciting series was presented by Enoki Films – FIRESTORM. It is an extraordinary fantasy odyssey told using cutting edge design technology with 2D characters in 3D back grounds. Gerry Anderson and John Needham of the famous television series THUNDERBIRDS created the original story idea.
Enoki Films continues to increase its catalogue with several new Manga style animation series such as IZUMO, KOIKOI 7, ETERNAL ALICE and AYAKASHI.
In 2009 a new sport animation series is added to the library of Enoki Films.GIANT KILLING is based on and adapted from one of the best sellers of comics featuring the out-of-worldly coach of European football.
Enoki Films is proud to distribute an outstanding pre-school series entitled PRINCE MACKAROO (aka OJARU-MARU) which celebrates 15th anniversary with total episodes will be 1,350 in 2012 and counting!.
Enoki Films continues to explore all media possibilities including new media such as VOD, IPTV, Internet TV, Mobile, and remains committed as an industry leader.